Medisoft Cloud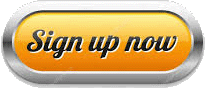 We are pleased to announce a new managed cloud server hosting solution for Medisoft. Easily access your Medisoft anytime and anywhere from a stable, secure and fast cloud server. All you need is internet access from any computer with Windows or Mac OS (NEW!). Eliminate the high costs of upgrading and maintaining a dedicated server. We combine security, productivity and support to reduce your total cost of ownership (TCO) while increasing the value of your investment.
Medisoft Cloud Server Hosting includes the following:
24/7 Remote Access to your Medisoft application.
Hipaa compliant cloud server with ICSA-Certified gateway anti-virus and anti-spyware protection.
Encrypted Medisoft database cloud backup.
Guarenteed assurance your Medisoft is up and running.
Support for Medisoft 19, 20, 21, 22,23 and 24.
Support for Windows and Mac OS.
Please call 877-937-4406 for more information