There is a new report: Login/Logout report in Medisoft 25. This report allows you to track login/logout activity in the practice, including the user login name and machine name of each login, along with a date and time stamp.
The User Login History report shows:
• User (Login Name) Name/Code
• Date
• Time
• In or Out
• Action
• Update User
• Success
• Machine Name
New Permission
There is a new permission that you can use to set the access levels that can run the report. The default value is Level 1 only.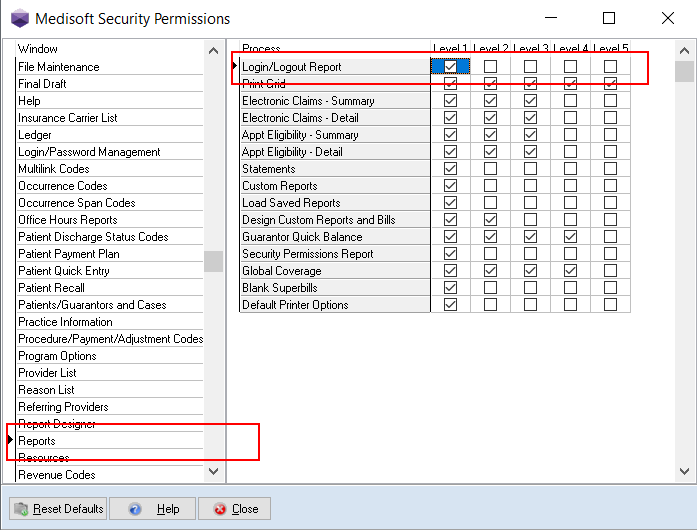 New menu option
There is a new menu option on the Reports > Audit Reports menu: Login/Logout Report.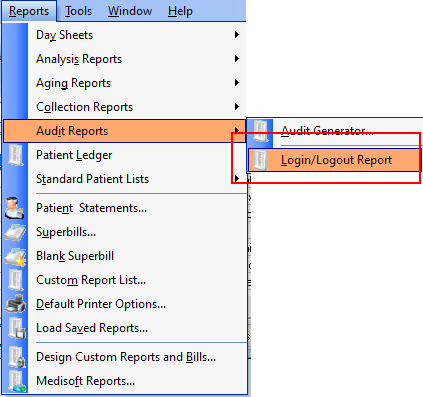 You can print this report or export it. Filter options include User Range and Date Range.

Other information
Final Draft: Final Draft (FD) logins/outs will not show the machine name. If Final Draft is launched from the Bin folder (fdw.exe), it will log the IN on the report but will not have the [FD] indicator
Mediutils (Util): login/out will not show the machine name or Update User.
Global login: When using Global login, the report will log activity of the mapped practice user on the report. In addition, it will only log basic login/out and overrides; it will not record any incorrect attempts with invalid username, passwords, or lockouts.