Secondary claim processing has never been more important. The Revenue Manager remittance posting grid has been updated to show the claim status and save billers time and clicks when working the secondary payer. The secondary payer name and filing method are also included in the grid so that you can quickly see whether claims need to be sent electronically or on paper.
Easily identify secondary payer claims and whether they are paper/EDI
– Display Claim status, secondary payer & Media (paper/EDI) in the grid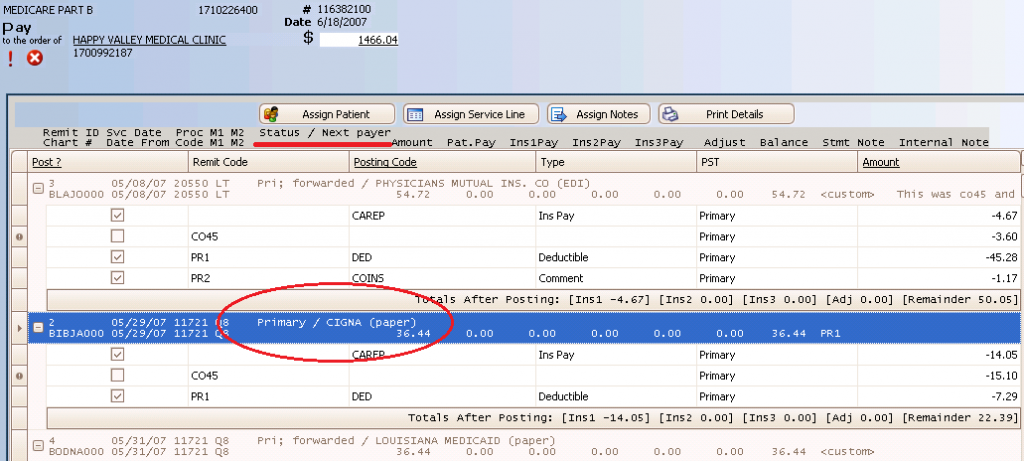 Updated Process Remittance screen
The Process Remittance has been updated to improve the workflow for identifying secondary claim processing as follows:
New column
There is a new column: Next Payer that shows you the next payer if the patient has more than one insurance.It will also show the filing method (EDI or paper) for the next payer.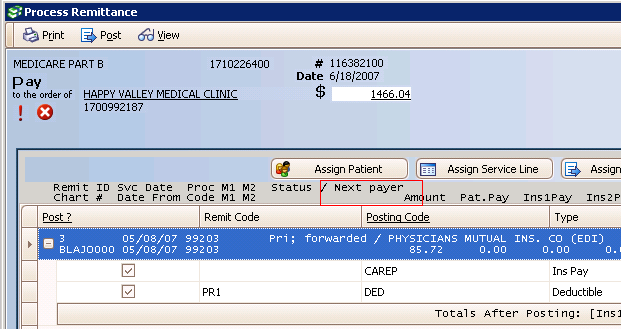 New Column
There is a new column on the Process Remittance screen: Status. In this column, you can see an abbreviated notation of the status of the remittance.